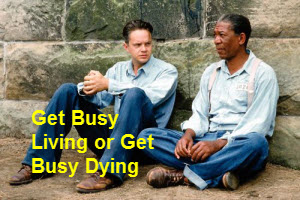 Stuck in a transition in your life?
Wondering what to do or where to go next?
Looking for a fresh perspective and gentle nudge to change things up for the better?
------------------
I've created FOUR inspirational and powerful TEXT BASED life challenges for you about:
Mindset * Lifestyle * Impact * Purpose
------------------
☠️ Day 1: MINDSET CHALLENGE ☠️
Take a lesson from Brad Pitt in the movie Fight Club and start thinking differently.
☠️ Day 2: LIFESTYLE CHALLENGE ☠️
What does Mr. Myagi (from The Karate Kid) say is stopping you from living the life you've always wanted?
☠️ Day 3: IMPACT CHALLENGE ☠️
Let me show one simple trick that will jump start you into action so you can begin to create an impact to the world around you.
☠️ Day 4: PURPOSE CHALLENGE ☠️
Find out what Chadwick Boseman, aka the Black Panther, has to say about finding your life purpose.